Although you can edit without a Wikia Account we suggest that you login or create an account so that we can properly track your edits and give you credit for them! It's free and only takes a minute!

You can visit the official Michael Vey website HERE. If you have any problems with the wiki, feel free to contact the admins Corey Chambers, HunterofArtemis12, Nickystellar, and MattWilliams247
---
---
---
Click here for more characters!
---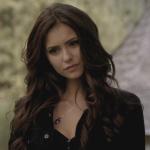 This month's featured user is
Nickystellar
. Nicky has edited on this wiki continuously. Her edits are outstanding, proving her dedication to this wiki. Congratulations to her!
---
Are you looking forward to Michael Vey: Storm of Lightning?
Should The Prisoner of Cell 25 become a movie?
Click here for past polls!
---
---
Create blog post
I can't wait for the Fall of Hades to come out! I just want to read it already!

Read more >

Before I get started, let me introduce myself. I am DonnyCraft, AKA Joshua Sanders, and I am sixteen years of age. I am an artist, a writer, and I am very good with electronics, and I'm a pretty swag dancer. 

Sooo, now I can begin my updates, no?

The …

Read more >
See more >